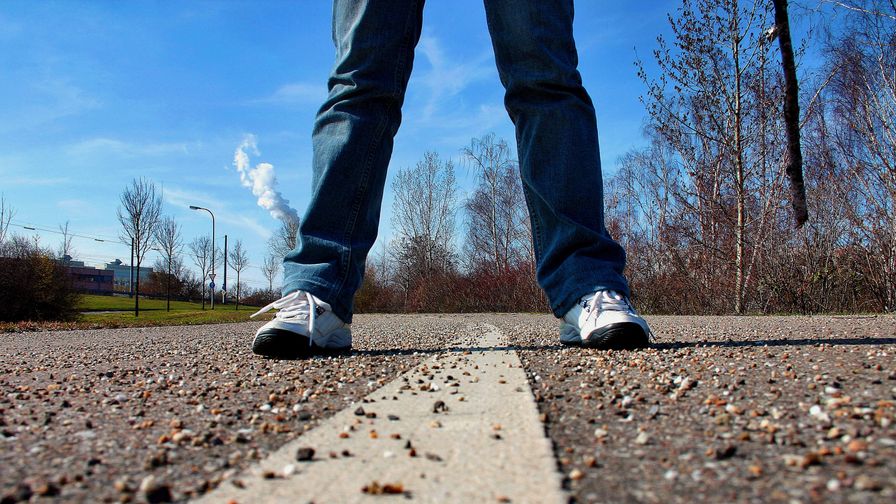 Independence
Wednesday 21st September, 2016
My past few posts have focused on the difficulties (and eventual triumph!) of Marc learning to breathe independently again, and while this took up an awful lot of our time and energy during those weeks in July, he was having to deal with plenty of other things too. The other issues were perhaps the reason Marc's breathing took so long to return to normal: he had so much going on with him health-wise, healing was an interminably slow process. I imagine if you are in hospital for a single ailment, your body is usually able to heal itself fairly quickly, as it only has one thing to concentrate on. But Marc had multiple things going on, many of which were not visible to the naked eye, but internal issues. His body was clearly having a hard time trying to make all the different parts of him well again.
Real life
Outside of the hospital, real life was still going on. I had to think practically about holidays we had booked, and set about the process of cancelling them. Luckily, we had been to Disneyland Paris at Easter, so our main summer holiday was a modest week in a cottage in England, which I had booked through a friend of a friend. I contacted her and she was wonderful, giving me my entire deposit back in full and wishing Marc well with his recovery. We also had a large family weekend at Centreparcs planned with my parents and sister, and I had an agonising decision to make about whether or not any of us would go, but more on this later - it's a whole other post.
Finally, we had booked a single night in a hotel in Windsor and were going to go to Legoland as a family for the day to celebrate my birthday. It quickly became clear that there was no way we would be able to do it, so I contacted both companies to see if I could cancel. I have to say that Premier Inn were amazing. We had booked a room on a 'no refunds, pay in advance' kind of basis, so I emailed them with no real expectations of getting our money back. I received a reply from them within a couple of days, explaining that although they didn't usually give refunds on these types of bookings, since the circumstances were so severe and unexpected, they would make an exception and refund us the money. We often use Premier Inns, and after the consideration they showed for our situation that July, I would certainly use them time and time again.
Not so understanding
Legoland were not so understanding. We had free tickets for the day there, linked to our season tickets for the Legoland Discovery centre in Manchester, and had therefore not paid for them. I asked Legoland if they would honour the tickets at a later date, since there was no way that Marc would be able to go to a theme park any time soon, his health being as it was. I wasn't asking for any money back, just the chance to extend the free tickets so we could use them later, once Marc was recovered. I received a reply saying that my message had been forwarded to someone else in the company, and a few days later an email which said that the free passes would not be honoured after our annual passes to the Manchester site ran out, which was only a couple of months later.
I knew without any doubt that Marc would not be fit to travel to Legoland, let alone go on the rides, within the next two months, so I let it go. I did however feel disappointed that such a large and popular theme park as Legoland could not extend us the courtesy of experiencing a fantastic day out at their park once Marc was better. In reality, Marc was not able to attend anything like a theme park until the summer of 2015, a full year later, and even then it was a difficult day for him. Still, we celebrate little achievements like that now, as we remember how impossible it would have been for Marc to manage such a day out a mere two years ago. Managing the cancelled trip to Legoland would have been something of a milestone for us.
A nice surprise
At some point after my birthday, a funny thing happened. Whilst Marc had managed little preparation for my big day by June 19th when he first became ill, it turned out that he had begun to think about my presents. One day I visited him at the hospital only to find him desperately trying to tell me something. He still couldn't speak at this point, and I can't remember how he got me to understand what he wanted, but he managed to convey the fact that he had bought and hidden one present for me. He wouldn't (or perhaps couldn't) tell me what it was, but told me to go home and look in the cupboard over his wardrobe (our usual hiding place) for an Amazon box. He was smiling as he managed to get the message across, like he was Father Christmas with the most exciting secret present to deliver.
I think perhaps he was excited because of the normality of it all. It was absurd, him lying helpless in a hospital bed, remembering something he had done before disaster struck, and the idea of me going home to find a secret present he had bought cheered him immensely. He must have felt like, in the midst of the surreal surroundings which had become some kind of a temporary 'home' to him, there was a small chance of returning to normal at some point.
Insanely happy
When I got home, I went to his wardrobe and found the Amazon box. Inside it was a box set DVD of 'Band of Brothers', a series I had been wanting to watch for ages. It wasn't wrapped, for obvious reasons, but just the thought of my 'old' husband, the one who was capable of buying me thoughtful gifts, the one who knew me really well, the one who usually took up half the slack in life so it didn't all have to rest on my shoulders, made me insanely happy. When I visited him the next day I told him that I had found it and it clearly made him happy too. We agreed that I would not watch it but instead, would wait until he was home and well enough to share it with me.
I know to this day how hard he finds it that I have had to shoulder the major burden of looking after everybody when he prides himself on being a truly equal partner in our marriage. On Friday of this week he goes in for another operation on his feet, hopefully the last one, to alleviate some of the pressure he constantly has on the toes of his right foot. He will need several weeks of recovery time where he will be unable to drive and need to lie with it elevated, resting it and allowing it to heal. He has already said to me that he hates the amount of pressure put will put me under, and how he despises not being able to help out around the house like he usually would.
So grateful
We have had a huge number of people offer their help. Family, friends, neighbours who all know our history have told us to let them know what they can do to support us. They have offered to take the children to their clubs, to keep me company while Marc is having the operation, to look after Marc or the children so that I can continue to go to work as usual, and to pick up shopping or prescriptions for me if I can't manage it. Anything to make things a little easier for us. We are so grateful, and I know already that we will accept many of these offers of help, and that we will attempt to repay them in the future once Marc is well enough.
But I know Marc finds it difficult and will feel 'helpless'. All I can do is reassure him. That I don't mind. That, this time, I know it will be temporary and that he just needs me to take care of things for a little while. That, as long as he is ok, I can cope with anything. And that it will make our weekend away together in January (a present for my 40th birthday) all the sweeter, knowing that he is well and healthy and we can finally find the time to simply enjoy each other's company again.