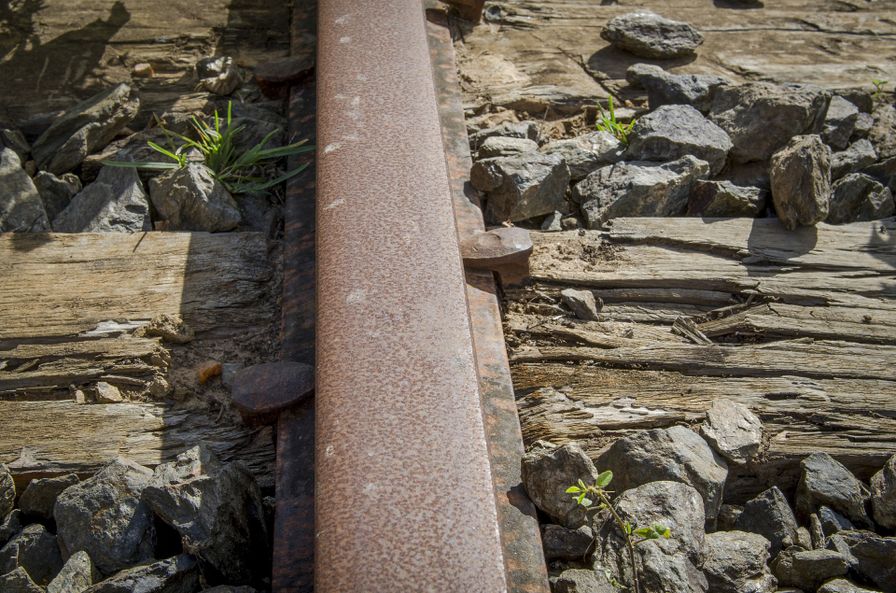 A Brave Face
Sunday 6th March, 2016
After leaving the hospital I went to collect the children from after school club. I must have fed them somehow, though I can't remember whether we went home for a snack or whether I resorted to McDonalds. Either way, we set off for what would be the last visit they had with their dad for the next four weeks. None of us knew this at the time, obviously. I am of the definite opinion that the ability to see into the future could never be a good thing. I have no idea if I would have coped had I known what was in store for us all.
The evening visit was actually marginally better than that afternoon had been. Marc seemed more 'with it', although I think the previous dose of morphine had worn off somewhat, and he was able to make more sense than he had done previously. We were told that, in addition to using the hand sanitiser on the way in, we had to wear aprons and gloves to go in and see him, to avoid catching or passing on any infection. In the afternoon I hadn't been asked to wear either, so it seemed a little odd to be doing it now. Anyway, we went ahead with it and at least it provided a little distraction for the children, who found the huge adult-sized aprons hilarious and spent around ten minutes trying to adjust them so they didn't trip over at every opportunity.
Needing distraction
I may have brought in something with me for the children to do. Hospital visiting is stressful and dull enough for adults, but for a four and seven year old it is almost torture. After spending a few minutes asking what all the strange equipment in the room was for, opening and closing the little locker which held all Daddy's things, moving the stand holding the drip without realising that it was attached to his arm (and being shouted at for doing so) and giggling at the seat-which turned-into-a-toilet, they became bored pretty quickly and needed to be distracted.
We met a few nurses who were popping in and out to change the drip and remove some of the general detritus from the day (a tray of uneaten food was the thing which concerned me the most). They were friendly, which made for a bit of a diversion, but generally most of my time that visit was spent trying to keep the children from running riot in the room of a man who was in pain and didn't really need two cooped-up children disturbing him.
Full of questions
Marc seemed brighter. I have no real idea why. It may have been that seeing the children cheered him up, or that he was putting on a brave face for them that he hadn't managed for me alone. Either way, when we left just before the hour was up, he seemed much more able to answer questions. The cheeriness of the nurses surrounding the ward, coupled with the fact that there were far more people at evening visiting so the hospital seemed a more bustling and cheerful place, I felt a little better.
We left Marc with the promise of visiting again tomorrow, although I was already wondering whether I could get a babysitter and come alone, to avoid having to be concerned about the children being bored for the whole hour. Perhaps, I thought, he might actually be well enough to come home and there would be no reason for visiting. We said goodbye and left the hospital, the children relieved to be leaving but full of more questions about the people we had met, the aprons, the equipment and hospitals in general. It seemed to them like the evening's visit had been a bit of an adventure, out of the ordinary and fairly interesting, but not upsetting at all. They definitely didn't seem to realise that anything very serious was the matter, or that they might have to visit Daddy again.
The usual routine
When I got home I went about the usual routine, minus Marc. I had cancelled the rehearsal for a play I was directing with the promise that, by Thursday, I would be ok to block Act One Scene Three, as Marc would surely be home by then. My parents had just arrived home from their holiday, so once the children were in bed I called and spoke to them for a while, letting them know the situation with Marc and asking how their holiday had been. I don't remember a lot about the conversation, except their surprise that Marc was actually in hospital, and the fact that my mum had come home from holiday with a pretty bad cough / chest infection which she felt quite run down. The conversation ended and I promised I would keep them updated about Marc the next day.
I must have sent Marc's mum a text to let her know how he was. I don't think I spoke to her: she had been at work that day and as she works very long days I know she is always shattered when she gets home. I tried to fill her in on the facts without worrying her, and repeated that I would fill her in the next day when I knew more. In conversations since then, she has said that she wasn't especially worried at this point. She was a little concerned at her son being in the hospital, but hadn't suspected that he needed anything more than rest and fluids to get him back to normal. I think my own perspective, being the only adult at close quarters for the duration of his illness, was more realistic, but I could only see this as I was witnessing everything first-hand.
He's fine!
My final communication of the evening before going to bed was with the ward which Marc was on. At around ten pm I called them, asking for an update as I had been told I was welcome to do. I have since learnt that news you receive on the phone from a ward at any given time is completely dependent on who you speak to, and with no prior knowledge of the ward staff, I spoke to whoever answered the phone. To this day I have no idea who it was, but I suspect that it was not a nurse, but a Health Care Assistant who knew little of Marc's case.
I asked how he was. The woman I spoke to, once she had established who I was asking for, said that he was fine, much better. She even tried to bring him to the phone to speak to me, since his single isolation room was almost next to the nurse's station where the phone is. I don't remember actually getting much out of him, but I do remember the woman's final words to me.
"Oh he's fine." she said. "So much better than he was earlier!"
I took this as a good sign and felt comforted, on climbing into bed alone, that he was finally on the mend. I turned off the light and went to sleep, feeling comforted that perhaps he would be home in the next couple of days, and that the nightmare was almost over.
At 2am I was woken by the phone.
I struggled into consciousness and groped for the bedside light. By the time I had answered it, the line had gone dead. I found my glasses and put them on, trying to come to and work out what was going on. The phone rang again. This time I made it. The voice on the end had only a brief message:
"Is that Mrs Littlemore? This is Warrington hospital. Your husband has become very ill. He's really struggling. The crash team are with him now. You need to come."