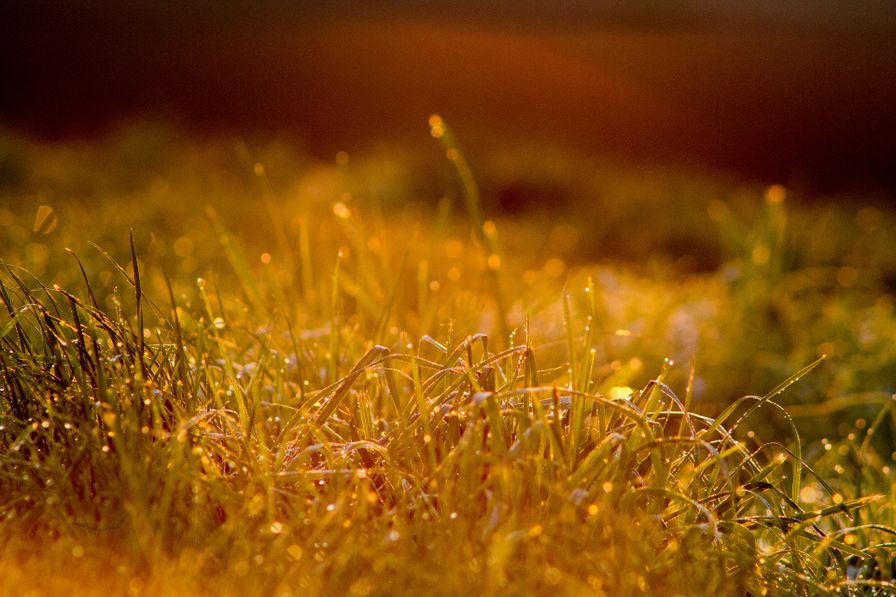 A Sense of Protection
Wednesday 11th May, 2016
I made it through to early morning with only one more phone call to ITU to reassure me. Janet stayed with me overnight, sleeping in the spare bedroom, and I was eternally grateful for her support. In taking the phone away from me she protected me from numerous other messages of concern and allowed me the relative peace I desperately needed. In total, I got around 4 or 5 hours of sleep in two separate sessions, the ITU phone call (again telling me there had been no change) sandwiched in the middle. By 6.30am, I was wide awake and ready again to be back at Marc's side.
I must have made sure that the children were up, dressed, fed and ready for school. Or perhaps Janet did all this for me. I know she stayed as long as she could before leaving for work, and made sure that we didn't need anything else before she went. I usually took the children to school on Thursday, so me being there was just normal routine for them, as though their dad had already left for work and it was an ordinary day. I'm not sure if I spoke to any of their teachers when I dropped them off. My memories of anything other than Marc at that point are fairly hazy.
Very understanding
I know that my mum and dad had already undertaken the process of informing the school of the situation. They had asked to speak to the headteacher on the morning of the first day that Marc was taken into Intensive Care, and had given her all the relevant information. She had been very understanding, and reassured them that the school would deal sensitively with both children and follow any guidelines we gave them about what the children had been told and what we were trying to protect them from. She told them of another child in school who had lost his father the previous year, and stated this as an example of the school being used to handling such events.
I suppose this was supposed to be comforting, but the thought that they might have to somehow support my children through the death of their father was more than I could cope with at that moment and I tried not to think about it. As an aside though, I do remember the staff at school being wonderful throughout the whole period, enquiring discreetly after Marc's health whilst at all times maintaining a professional demeanor towards Daniel and Amy, who at the time had no idea just how ill their father was. It was reassuring to find, whenever I asked, that both children were showing no sign of being upset at school, even after several weeks of their dad's lengthy stay in hospital.
Feeling increasingly guilty
After dropping them off, I headed straight for the hospital again. Mum and Dad met me there, somewhat rested but my mum still quite ill with a terrible sore throat and cough. I felt increasingly guilty over the coming days that my mum was more ill than I had known her to be in quite a while, yet was having to spend all her time running around between home and hospital, alternately comforting me and taking care of her grandchildren. But there was nothing I could do about it. I needed her more than I ever had in my entire life.
When I arrived, Marc's brother Matt was already in the Intensive Care ward and Linda met us in the waiting room. I immediately headed in to see Marc and his brother, wanting to know how they both were. Matt had driven for more than 6 hours the previous day, only to be faced with the strange experience of ITU and an incredibly sick brother at the end of the lengthy journey. I couldn't imagine that he was a in a great frame of mind.
A shared sense of shock and devastation
When I entered the ward and began to cross to Marc's bed, which was towards the rear of Intensive Care, Matt must have spotted me, or perhaps he was already on his way out. I have an incredibly clear memory of meeting him halfway across the room, and him just hugging me right in the middle of the ward. I don't think we spoke, not at first, and I was just really aware that he shared the same sense of shock and devastation that I myself felt: that we were in the same boat, desperately wanting Marc's survival and recovery. I also felt a huge sense of protection, so that not only did I know that he shared and understood my feelings, he also wanted to be there for and support me as much as he possibly could.
We spent some time sitting by Marc's bedside discussing what had happened to him and catching up on the moments that the other had spent with Marc the previous day. I must have greeted Marc in some way, spoken to him, but he was asleep, still in the coma, and again felt very removed from us under the Bair Hugger blanket. The nurse on duty that day was called Andrea. She spent a lot of time that day answering my many questions as I continued in my quest to learn everything about Marc's treatment in an effort to arm myself against the tears that threatened to pour down my cheeks each time I thought about what was happening to my husband.
The red herring
Sometime mid morning we were asked to come into the Relatives Room again. This time a male doctor and the sister on duty joined us. I'm afraid I can't remember the name of the sister that day. The update was given to a full room this time: myself, Marc's mum, his brother and my mum and dad. The doctor began by saying that although the operation the day before had been successful in terms of the removal of the diseased part of Marc's bowel (successful presumably because they had managed to remove it without killing him) they were still no nearer to finding out the cause of Marc's illness. Without knowing what had happened to him, they were unable to be certain that the treatment they were giving to him would work.
Every doctor I spoke to kept harking back to what we now (un)affectionately call the 'red herring'. On the previous Wednesday, just before returning from his work trip to London, Marc had eaten with some colleagues at an African restaurant close to Euston Station. He had eaten Jerk Chicken, which he said was delicious, but which  every doctor we saw seemed keen to blame the illness on. Since the very beginning, from our own GP to the first doctor we spoke to in A&E, each new physician was convinced that the African restaurant must have provided Marc with suspect food that had led to his gastroenteritis symptoms. The fact that he had contacted people he had eaten with in the days following his initial illness only to discover that there was nothing wrong with them, didn't seem to register. I suppose that doctors are just looking for the most likely cause of an illness, and an unknown African restaurant must have seemed a likely candidate, but we had even spoken to a friend of Marc's who had eaten the same dish, and he was absolutely fine.
The benefits outweigh the risks
The doctor concluded that they were going to have to operate on Marc for a second time. His actual words implied that under normal circumstances, there was no way they would operate on an extremely sick man twice in 48 hours, but in Marc's case the benefits outweighed the risks, meaning that only by opening him up again would they be certain whether or not the bowel had sustained further damage overnight. Their fear, I suppose, was that whatever it was had been slowly eating away at Marc's bowel all the time he had been ill, and might still be causing similar damage to it even as his body fought for life.
So we sat in the Relatives Room and were told that having survived the first emergency operation, Marc would now have to undergo another, despite still being incredibly sick. Unable to help myself, I continued to probe, asking questions I found out later were not as welcome to everyone's ears. I asked the doctor what would happen if they discovered that more of Marc's bowel was damaged. He replied that if a small amount was ischaemic, they would remove another section. I couldn't let it go, and asked what would happen if a large additional section was damaged. I will never forget his answer.
If a large part of his bowel is affected, he will not survive.