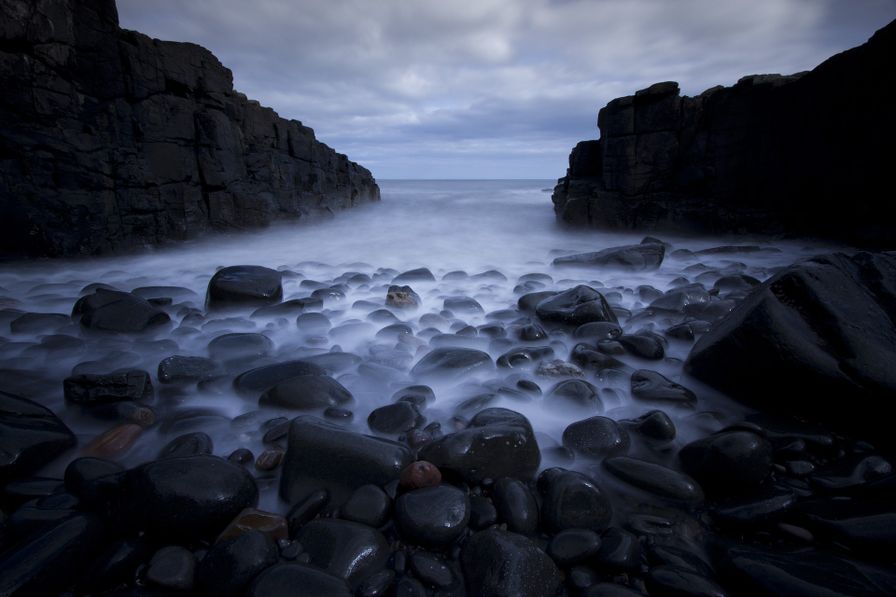 Breaking Dawn
Wednesday 13th April, 2016
I don't remember much about the rest of the night. We sat alternately with Marc and in the waiting room. When I was in with him, I had no idea what to do. There were nurses flitting around the almost silent ward throughout the night, and those assigned to Marc attended to him regularly, administering drugs and drips and making regular checks on his levels, which didn't show any signs of improvement. I felt useless in comparison.
I seem to have more memories of the waiting room. Once the doctors had induced the coma and my dad and Linda arrived, we all went in to see Marc in turn. After that, it must have been early morning. There was nothing else we could do until the consultant came in to see Marc and made a decision about what to do next. My thoughts turned to Marc's work, and I began to realise that I would need to contact them at some point. As they were already aware that he was in hospital and were not expecting him in work that day, I decided that I could get away with waiting until later before I tried to call someone, when perhaps I would have something more to tell them.
Invasion of privacy
I had Marc's phone, which was weird in itself. I didn't want to go through it - it felt like a strange invasion of his privacy - but began the process of trying to work out who I might contact at the BBC. Marc is a computer programmer, and had started a job with the BBC at Media City in Salford around a year and a half before he became ill. Since the job was relatively new and I hadn't really attended any work events with him, I was a little unsure of who to call. Knowing his boss' first name for certain, I began to trawl through the contacts in his phone, and eventually worked out by a process of elimination (possibly also checking Facebook to make sure) which person I would need to call. I wasn't looking forward to my first conversation with Marc's boss being one with such shocking content, and felt relieved to be able to put it off for the time being.
I must have checked my own email and ascertained at some point around 7am that my own work had received the messages I had sent in the middle of the night. The replies I received were full of concern and the first experience I had of dealing with the reactions of others to our situation. No one knew quite what to say, and it was evident that all those who heard the news were in a complete state of shock. Talking to people now, they all remember that particular day and the surprise with which they responded to my messages. There was also a fair amount of disbelief that I had spent part of my night in hospital actually planning work for my classes!
Life-or-death situations
I don't recall anything else other than standing in the corridor outside ITU feeling surprised that the sun had come up and the night was over. We must have tried to eat at some point. I definitely remember a lovely tea-tray containing a white teapot with red flowers, a set of pretty tea cups and some toast which one of the nurses brought us. These were clearly saved for traumatic situations where there was a life-or-death situation involved. I don't remember seeing them again after that first night, though I became extremely used to the taste of the ITU waiting room's machine-made beverages.
We were told at around 8.45am that the consultant was in the hospital, but that he would need some time to see Marc and get up to date with his records before he made any decisions and came to speak to us. It was agonising sitting there, knowing that the only person who had any say in Marc's treatment was in the building but not yet ready to speak to us. We had arranged for my mum to take the children to school, and she also had the responsibility of letting them know why Mummy and Daddy were both absent. I must have spoken to her at some point, because I know she asked what I wanted the children to be told. All I remember is feeling very strongly that things needed to be kept as normal as possible for them.
Continuing as normal
In the end my mum simply told them that Mummy was with Daddy in hospital as he had become a bit more poorly during the night, but that she would be home to see them later. This they accepted without question, perfectly happy that it was the truth. I felt better that they were not concerned, although it seemed odd that life was continuing as normal for them while such traumatic events were taking place.
Thankfully my parents have cared for them one day a week since they were very young, so having mum there was a fairly normal occurrence for them, which helped. It wasn't usually only my mum looking after them though (my parents tend to come as a pair and do most things together), and I wonder to this day whether something instinctive told them to continue as normal and not to make a fuss. They were both angelic over those first few weeks of Marc's illness, as though they somehow understood that Mummy couldn't have coped if they had played up or behaved badly at all.
Overwhelmed
At 9.30am we were gathered in the waiting room of ITU and a large group of people came in to speak to us. I remember being quite overwhelmed by how many medical personnel entered the previously empty room at once, and wondered why they were all there. The consultant did most of the talking. He was dressed in a suit, and was an older, serious-looking man. He explained that he was going to operate on Marc in order to have a look inside his abdomen and see if he could shed any light on what was making him so ill, since all of the other tests done so far had been inconclusive. He had brought all of the other people into the room to introduce his medical team to us, I suppose to reassure us that he would have the support of a large number of experienced medical staff while he operated on Marc.
There were several nurses, at least two of whom were from ITU. He explained that they would be in charge of ensuring that Marc got to the operating theatre from ITU and back safely, as well as caring for him for the remainder of the day. There must have been other nurses, specific theatre nurses, but I don't really remember them. There was an anaesthetist, who introduced himself, and at least one other doctor who was called Laura, a woman who for some reason reminded me very much of a friend of mine and was extremely approachable. She looked around my own age, and throughout Marc's stay in hospital she made a huge effort to fill me in and ensure that I was kept up to date with Marc's progress at all times, which I was extremely grateful for.
Running out of time
Suffice to say I listened to their explanation of what was going to happen in the operating theatre. I don't think I asked any questions, although I'm certain I was asked if I had any. I don't think I was capable of much more than making sure I understood the information they were giving me. The operation sounds fairly vague to me writing about it now, and I suppose it was. The staff had little other choice other than to cut Marc open to see what might be the matter with him, as all other methods of investigation had proved useless up to now, and he was running out of time. I accepted what they were suggesting without argument, grateful that there was something to do other than wait for him to die of whatever infection was invading his body. The large group of medical staff left the room full of sympathetic looks, which told me that they were not at all certain of what the outcome of the investigative operation would be.
As they left, the sister from the ITU who had taken over from Lesley when the morning shift had started at 8am (I cannot for the life of me remember what her name was) squeezed my arm reassuringly. She then said something along the lines of, "He's the best. If I had to have someone operating on me, I'd want him."
I tried to take as much comfort as I could from the fact that the consultant who was about to cut Marc open, for better or for worse, was clearly well respected by his colleagues.