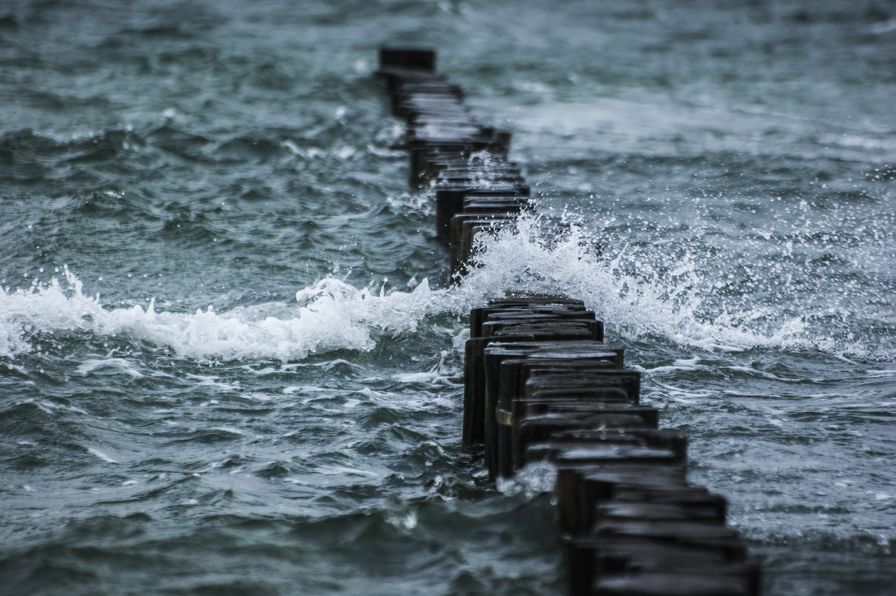 First words
Wednesday 26th October, 2016
Not long after the children had visited Marc for the first time, the nurses began to talk to us about the next stage of returning Marc to his independent status: removing the trache from his neck. I was thrilled at the prospect, not least because one less strange appendage attached to Marc's body would make the children feel more at ease with him. And getting rid of the trache meant being closer to getting out of ITU. I hadn't been told much about where Marc would be transferred to after leaving ITU: one thing was for sure though, he wouldn't be able to come straight home.
Some people had talked about a 'step down' ward, one where severely debilitated people who were not able to cope in a general ward might be allowed the chance to rehabilitate slowly with specially trained nurses on call to assist with this specific kind of recovery. Others had hinted that Marc would simply go on to a general ward like the one he had been put in when he first came to the hospital. I remembered that ward with a shiver. Wherever he went, he would certainly need a lot of support still, particularly from the physiotherapists, since his body was still unable to do very much for itself.
A step in the right direction
I was told when I left a visit with Marc one evening that the doctors were planning to change the trache for a mini-trache ( a smaller tube which would obstruct Marc's airway less but still allow for him be given assistance with his breathing should he require it). This sounded positive and I went home that night thinking we could tick off another thing on the list in terms of being a step closer to escaping the ITU. Not that the Intensive Care ward had been awful, actually we had been very spoilt there. The staff in ITU are so focused and attentive and there are so many of them. But ITU is a difficult place to exist for any lengthy period of time. We were warned several times by the ITU staff though, to ready ourselves for the difference between the amount of staff available to support patients in ITU and on a general ward. The lack of nursing staff available on the general ward came as quite a shock to the system.
When I returned to see Marc the next day I wasn't sure what to expect, what a 'mini-trache' would look like. To my surprise, the doctors had taken action, but not to replace the trache with a mini-trache. They had decided that Marc was strong enough now to manage with no trache at all, and had removed it altogether. I'm not sure I understood this when I approached the bed: he still had some form of bandage over the hole so I assumed this was the 'mini' version of the trache we had become used to. But when the nurse told me they had decided to remove it altogether I was floored.
Reassured
At first, I was frightened that he might relapse and need the trache. If it was no longer there, what would happen to him? But I was reassured that the doctors were confident that he was doing fine and that getting it out was moving yet another step closer to getting him out of ITU. After listening to the nurse's explanation and reassurance, I looked at Marc to check that he was feeling confident without the trache. I asked him if he was and I think he smiled. Then, self consciously putting a hand to the place where his trache had been for so long, he tried something. At first, there was only the sound of breath being forced out of his mouth, but eventually he managed to get the right muscles working and spoke to me.
It sound ridiculous, but I can't remember what he said. The first words he had spoken in a month, and I don't even remember them. I imagine it was something very silly, like 'Hello'. It certainly wasn't a whole sentence, he wasn't up to that yet, but he beamed at the idea that he was finally able to talk to me and be heard and understood. I know that tears filled my eyes and it seemed like it was the first time I had cried in quite some time.
Gritted teeth
I realised that we had settled into a pattern after the initial trauma and I had stopped crying. I had simply been able to do nothing more than get from one day to the next, teeth gritted, my emotions clamped firmly in check whenever I was in front of Marc or the children, and when I was alone I was usually too busy to find the time to cry. I had dishes to do or meals to make or children to collect, or Marc to visit or doctors to talk to or people to text with updates on Marc's condition. Even when I finally crawled into bed at night I didn't have the energy for tears. It didn't mean I wasn't upset, that I didn't constantly have a lead weight of dread in my stomach which refused to dissolve. But I didn't cry much.
And now I was crying, but they were tears of joy. It sounds strange, but I seemed to have saved my tears for a happy occasion. Marc didn't talk a lot that day, and what he said was hoarse and quiet, but by the end of the visit it felt amazing that he could finally, properly communicate with us again. I began to realise what a half-relationship we had been having. Every day me visiting, telling him things, talking to him, but without a response I had no idea whether or not he understood, agreed or objected to what he was being told.
Very much in the dark
We have realised since Marc's recovery how much he didn't understand in those early days. We told him things we felt he needed to know and we avoided telling him certain things because we felt that they would be too much for him, that finding them out when his current mental status was fairly low and depressed he would not benefit from finding out how difficult his situation was. He was often confused, on a lot of painkillers, and he wasn't able to take in everything he was told. But we had tried to explain things to him, like where he was and how he had ended up there. But his strange dreams and weird thoughts prove that he was very much in the dark about certain things that were going on around him.
For example, when the nurses came to roll him, as they had to every few hours to prevent him getting nasty bedsores from lying immobile in one position for so long, they would announce to him, "Hi Marc, we're just coming to roll you now." ITU nurses understand the importance of speaking to patients and letting them know what is going on around them so they do not become distressed. But Marc later told me that he had no idea what "rolling him" meant, and as it was followed by the sensation of movement from one side to the other, began to believe that he was actually at sea on some kind of boat being rolled on the waves. Add to this the waving blue ITU curtains and you can see where he was coming from. Apparently this is a very common misconception for ITU patients on numerous drugs and semi-conscious, but all the same, it must be very disconcerting for them.
A huge leap forward
But at least he could now respond to our questions, let us know how much or little pain he was in, and ask us about anything he was unsure of. I think a lot of the talking that day was still done by me, but just the fact that he could answer yes or no was such a novelty that we both revelled in it. And the trache removal meant another huge leap forward for Marc too. When the trache  had been in Marc had been unable to eat, but now it was gone and his throat was clear of the obstruction he could be assessed to see whether or not he could swallow. And if he could swallow, he could begin to drink. And if he could drink, he could begin to eat. All of these things were intrinsically connected. I don't think we realise as healthy humans how closely connected the workings of our bodies are. Now Marc had learned to breathe, he could start learning to eat again. The thought made me happy, although I assumed eating again would come naturally, and it didn't.
But for now, at least, he could talk, I could see that things could become much easier for us. I left that night with a real sense of the progress he was making now, anticipating how much further we could now get with his recovery. But we still had a lot more to come, and dealing with the difficult truths he had yet to understand was going to be a new challenge which I hadn't anticipated.