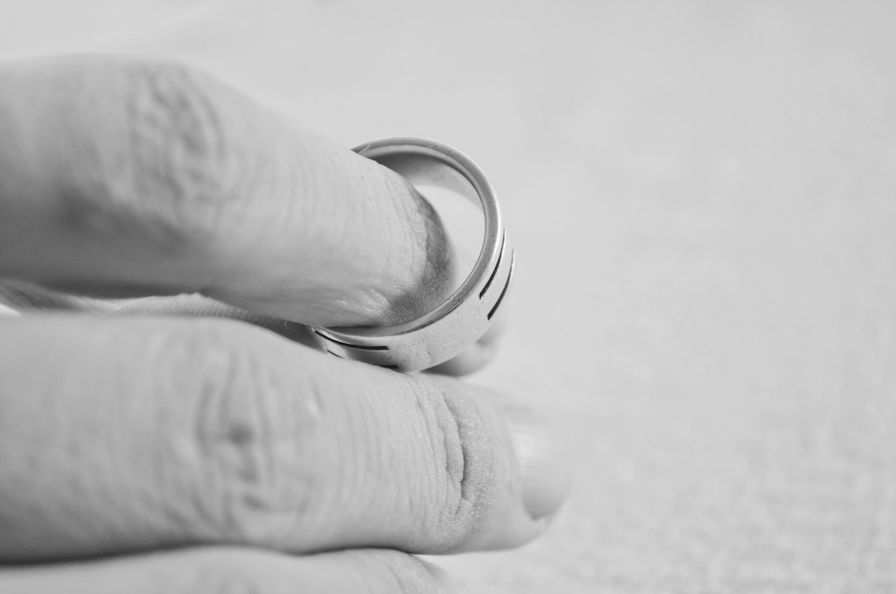 The Bigger Picture
Wednesday 1st June, 2016
Thursday night passed in a blur. I must have got some kind of sleep, but again it was punctuated by a couple of calls to ITU to check on Marc. The next day was going to be a difficult one - the first where I had very little support. My grandma had died earlier that month, before Marc had become ill, but her funeral had been postponed due to several members of the family (my parents included) being out of the country on holiday. It had now been planned for the following Friday, the 4th July. Since my dad had come home from his holiday he had been waiting to drive over to York, where most of his family live, to make the final arrangements for the funeral with his brother and two sisters. I think he had been putting it off because of my situation, but spoke to me on the Thursday and asked if I minded him and mum being away for the day to go to Yorkshire and make the arrangements.
Of course I didn't mind at all, I understood the importance of the trip, but I still felt like I wasn't able to cope alone. My sister had to work (her boss had already allowed her a lot of time off that week) and Linda also had something which meant that she couldn't be at the hospital that morning. I sent a text to Clare, a very good friend of mine, and asked if she could come and keep me company for a while. I haven't mentioned her much as yet, but she is a very old friend, in the sense that I have known for around eighteen years. She was the one whose husband worked in the hospital, and he had already been up to see me in the first few days of Marc's illness to check on me and offer their support.
Uneventful
Her reply to my text was immediate and affirmative. Of course she would come and sit with me. I found out later that her husband had the day off and they had planned a family day out to a local forest where there was a life-sized Gruffalo hunt going on for children which they had been looking forward to. She cancelled this without a thought and arrived at the hospital soon after 9am to meet me. I have never been more grateful.
The morning passed fairly uneventfully, which was weird considering how crazy the past few days had been. Not much was happening to Marc. No operations, no tests. Today they were just allowing him to rest and monitoring how he was responding to the new antibiotics. He was still in the coma, which was difficult, as it didn't really feel like he was there. He just lay, as if asleep, in the bed. He was still attached to an alarming amount of machines and drips, and buried under the Bair Hugger blanket. He didn't feel like my Marc.
Passing the time
Clare had not seen Marc until this point, but she appeared to be very calm when she saw him. I don't actually know what her first thoughts were, as she didn't share them with me, but I suspect that she was keeping her own feelings to herself so that she didn't upset me further with a horrified reaction. I'm not sure in her position I would have been able to manage the same. After asking Marc's assigned nurse that day for an update (she was also called Claire), we sat with Marc for a while and then took a walk to the shop. We bought a wordsearch and a crossword puzzle book and took them back upstairs to the ward.
It sounds ridiculous, but we actually sat there in ITU next to my very sick husband, doing the puzzles. She did the wordsearches while I tried the crosswords. I didn't manage to finish a single one, but rattled through the questions I could answer on several different crosswords in quite a short period of time, needing something to challenge my brain. I still felt very worried about Marc, but the puzzles helped to distract me from the situation, which was still very difficult.
A lengthy recovery period
Clare is a friend from my drama society. While we sat there, we also talked about the play I was supposed to be directing for them. I had now cancelled two rehearsals, and didn't really see how I could make the next few with Marc being in hospital. It's amazing how facts which seem quite clear to me now actually took a while to sink into my brain at the time. I had been so focused on Marc's immediate situation, which was desperate, that I hadn't stopped to consider the bigger picture.
I began to realise that perhaps I wouldn't be able to make rehearsals for some weeks to come. That Marc, if he did pull through, would not simply be able to pop home from hospital and return to normal. The thought that he might have to spend weeks in the hospital had not actually crossed my mind, although other people with more distance from the situation had realised this immediately. Shock does funny things to your brain. I had not even considered that Marc would need a 'recovery' period, that this wasn't simply a stomach bug which would be out of his system within a forty eight hour period. That there was more to consider now than his survival. Whilst the worry that he might die was all that filled my head, none of this had occurred to me.
Best case scenario
It was Clare who gently prompted me to start thinking about what the next few weeks might involve. That the best case scenario was obviously Marc's survival and recovery in the hospital, but that this would take time. She suggested that I had two options open to me as the director of The Hound of the Baskervilles. Give it up and they could find someone else to direct it instead. Or get a temporary director to take over for now, who could liaise with me and continue with my vision for the play for now, until a time when Marc might be well enough for me to take over the reins again. It was a decision I didn't really want to make, but I had to consider my options nonetheless.
Looking back, I can't even believe that I considered trying to cope with a temporary director. A friend of ours who had previous experience of directing and who had heard about Marc's situation had already offered, which was very thoughtful. So many people wanted to support us throughout those difficult times, and lots of them were simply not in the right place or situation to be able to, but this was one friend's way of offering some practical help. Accepting his offer might have meant that I didn't have to give up directing the play. I know he would have been sensitive to what I had been trying to do with the play, and I would have trusted him to do a good job until I was able to take back over.
Sensitively handled
But I don't think I realised that actually, Marc's recovery was going to be long and arduous. That he would need me for far longer than the early September date when the play was due to be performed. Continuing with it simply wasn't practical. So I began to think seriously about giving the play up. Clare asked me to think about it overnight and let her know the next day. She is the society's secretary, and I appreciated that they needed an answer quite quickly, or risked jeopardising the play's success.  Nevertheless I appreciated the sensitive way she handled the situation and the fact that the society were prepared to give me the time to come to the decision in my own time.
She told me of the huge numbers of people from my drama group, Centenary Theatre Company, who wanted to send messages to myself and Marc. Because of the extreme situation I know she was holding them back from me, asking them not to text me directly as she understood the pressure I was under. The sheer volume of messages I was having to respond to daily about Marc's condition was only adding to my stress levels. Not that I wasn't immensely grateful that we had so many friends that cared, but at the time I felt the pressure to answer every single one, which was just not practical. Clare had told people that she would keep them regularly informed of Marc's progress, and let them know when the time was right to start sending messages of support and best wishes.
I felt so amazed by the huge amount of love and support I felt from everyone we knew during Marc's illness, but also know that I couldn't have coped with any more of those messages so early on in Marc's illness. It's difficult to know what to do at such a critical time. I know had the situation have been reversed, I would not have had a clue what was the best way to respond to a friend whose partner was so close to death. 'Get well soon' doesn't really cut it when someone is so seriously ill. And I really needed space in those first few days to deal with the enormity of what was happening to us.
ITU procedure
We were sent out of the ward for a little while. This happened regularly: whenever they had to complete a medical procedure on Marc, the staff would ask us to leave for a few minutes. This was presumably to protect us from what they were doing, which might have caused us upset, and also possibly to avoid us getting in their way. This could be as simple as them 'rolling him', a process where the nurses would move Marc on to his side from his back, or vice versa. This avoids patients getting bedsores and developing further complications while they lie in bed immobile. It took at least two nurses to do this and we were generally not allowed to be there while it was happening.
Before asking us to come back into the ward, Claire (Marc's nurse) told us to go back into the Relatives' Room. I wondered why, dreading what else she might have to tell me. She seemed a bit uncomfortable, and I wondered what she was going to say. Clare came in with me, and I was extremely glad that she was there. In the end, it was something quite small and simple, yet also very significant. Claire told me that Marc's body was swelling up due to the high levels of drugs that were being pumped into his body, and the dialysis procedure. His hands particularly had grown in size, and might continue to do so, she told me.
Then she handed me Marc's wedding ring.
Safekeeping
They had only removed it because they didn't want to have to cut it off if his hands got so swollen that it couldn't be removed by normal means. She was giving it to me so that I could take it home for safekeeping and so that it didn't get lost in the hospital. All of this she explained and I understood. I have seen her again since that day and she has told me several times how terrible she felt handing the ring over to me, even with the explanation of why it was necessary to remove it. I think it's easy to forget how difficult such situations must be for hospital staff, as well as for the patients and relatives. Although I didn't know it at the time (she was never anything but professional) that moment with the ring clearly upset her, just as it upset me.
Because, as she handed it to me none of us could fail to see that the situation we were in was a mirror of the one we would have faced if Marc had died.