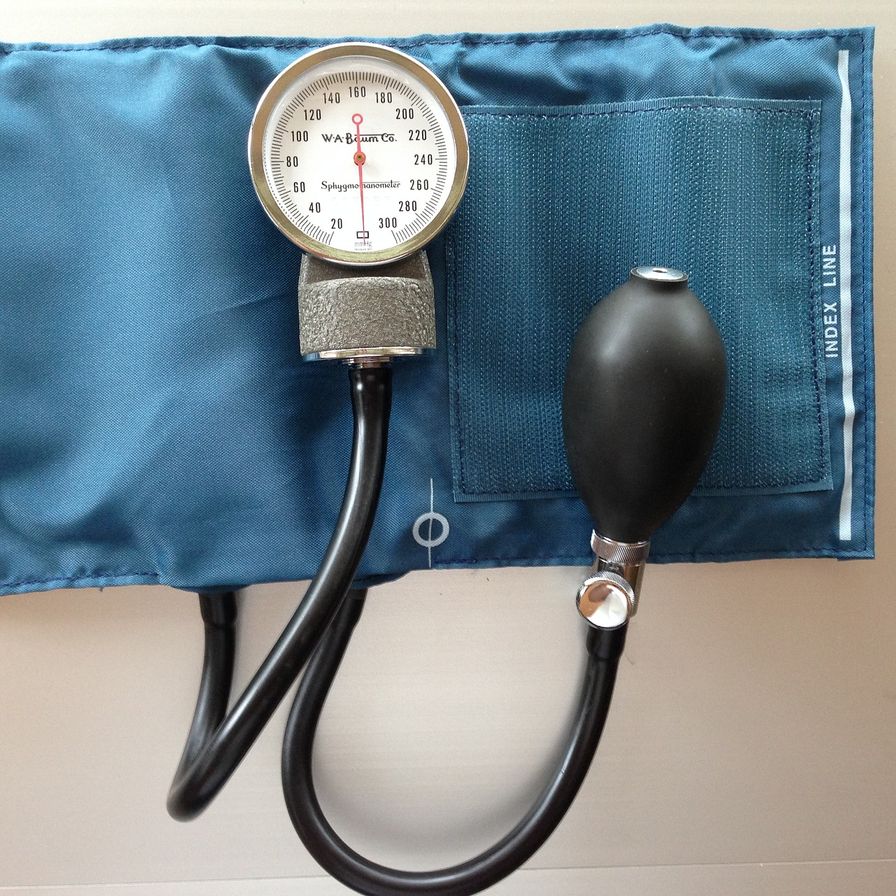 Trauma in the early hours
Wednesday 23rd March, 2016
I pushed open the doors to the ward, certain I would be greeted by chaos and panic. Instead, it seemed at first to be as dark and silent as you would expect a hospital ward to be at night. I was uncertain what to do, but headed instinctively in the direction of Marc's room. As I got closer I was approached by a nurse, who asked who I was. Confirming that I was who I'm sure she had been told to look out for, she took me by the arm and steered me into a small alcove at the side of the nurse's station. As she did so, I began to notice that there were a lot more people on the ward that would be normal at night time. They were all clustered in and around Marc's room, just working quietly, presumably trying to minimise disruption on the ward.
Just as we were heading into the alcove, the nurse was stopped by another person who was in a different uniform, one I couldn't particularly identify, aside from to say that it looked medical. Again, she confirmed that I was Marc's wife and said she would take me straight in to see him. I think the other nurse had been intent on heading me off before I got there, either to protect and prepare me, or to prevent me from getting in the way of all the personnel who were working on Marc. The second person had other ideas and seemed to be more senior.
She was very calm and very nice, and explained as she led me back out of the room and towards Marc that he was very ill, but that he had been asking for me and that she wanted to take me to him as soon as possible. Her name was Claire, the same as mine. To this day I am not certain of her job title. She was some kind of trauma medic, not a doctor (but I don't think she was nurse either), trained specially to deal with particularly stressful and traumatic situations. She had been called down to the ward when Marc had 'crashed'. She was with a man who filled the same role, and they had both been called to the situation, which should give a clue as to how much danger his life was in at that point.
Going downhill fast
She told me that medically, Marc had gone downhill incredibly fast since earlier in the evening. He had a raging temperature, an elevated heart rate and his blood pressure had 'gone through the floor', so much so that one of the night staff had called in the trauma team to deal with him. They were currently giving him medication to stabilise him but, she told me, it wasn't working and his blood pressure remained dangerously low. She had been with him for at least an hour, possibly longer, and they had worked on Marc for a good while before calling me, presumably believing initially that they would be able to sort him out and return him to normal without the need for the middle of the night 'panic stations' call.
All of this just brought home to me how serious the situation was. I honestly don't believe the the staff would have called me in unless they feared for Marc 's life. And they did. They had called me in because they were not sure if he would live through the night, although I'm not sure that I completely comprehended the level of danger he was in at that point. Claire walked me into his room. I think she introduced me to those who were working on Marc. I don't know how I responded. (How does someone respond to a group of strangers who are performing potentially life-saving treatment on their nearest and dearest?)
There were probably between six and eight people in the room. Some of them must have been nurses who were on the usual night shift on the ward. Some had obviously been drafted in from elsewhere due to the emergency. There was Claire and her male counterpart, both dressed in a white uniform with trousers, seemingly not doing anything especially medical, but overseeing what was going on and, I believe, primarily there to check that I was kept informed and knew what was happening. I know there was at least one doctor, an Irish man who was introduced to me and tried to explain what was going on. I'm pretty sure there were others, but I couldn't tell you who they were or what they were doing.
Asking for me
I do recall that the room looked a complete mess. Again, I can't remember exactly what kind of rubbish was scattered about the place, but the overriding feeling was one of the medical staff having to act very quickly, and not having time to tidy up after themselves. Claire explained that Marc had been holding her hand and refusing to let go of it for the past hour or so, which told me how frightened he was. She also said that he had told her over and over that his wife was also called Clare, and that he had been asking for me repeatedly.
Marc was pale and looked small on the bed, surrounded by all the medical personnel. I wasn't sure what to do, not wanting to prevent any of the medics from doing their job at such a crucial time, but Claire guided me to his side and I took his hand, unsure of what else to do. I think Marc must have spoken to me. I have no idea what he said. I wish I could recount the vital words he spoke to me during those few moments - the last time we would be able to converse with each other with any real meaning for a long time to come - but I presume that I was in such a state of shock that my memory just wasn't functioning normally.
Shifting shadows
I think Marc conveyed that he was frightened. Certainly I understood this above all else. It was exactly the way I felt too, but I also felt under immense pressure to remain calm and not show my fear. Marc doesn't remember anything about that night. My own memories are often shifting shadows which refuse to take a concrete shape as I sit here trying to remember the facts. The effect that emotional shock and trauma can have on the body and mind is incredible.
I know that the Irish doctor took me to one side and spoke to me. I remember thinking how young he looked, thin and pale with glasses and a kind, intelligent face. He did give off an aura of confidence, despite his appearance of youth, and his dealings with me were calm and confident. I did not doubt that he was doing all he could for my husband. He told me that they were not sure what else to do, as they had administered drugs to boost Marc's blood pressure to no avail. They knew that his body was reacting to some kind of infection, but kept coming back to the fact that they had no idea what the infection was. Without that vital piece of information, were unsure how to treat him.
Terror
They were already administering broad spectrum antibiotics, ones which they hoped would help to kill the infection, though without knowing the cause of Marc's symptoms, they were guessing at the correct ones to give him. He must have had IV lines going into his arms, but actually at that point, I remember very little, other than Marc's face and his expression of terror.
The doctor explained to me that they needed to do a CT scan of Marc's body to see if that would show something up which would give them a clue as to what was wrong. I think I nodded. He told me they would be taking Marc down for the scan as soon as possible, but that they were waiting for the radiographer to come into work, as the CT department was closed at night and no-one was on duty to operate it the scanner. I must have reacted with panic, because I remember the doctor telling me that the radiographer was 'on call' and lived very close to the hospital, so wouldn't take long to get there. He reassured me that they had contacted her and that she was already on her way.
Surreal
I can't remember any other conversations at this point. Looking back, all I can picture is the staff in Marc's room readying him to go down for the scan, in the middle of the night. Sorting him out so that all his IV lines and the drugs could be transported with him.  It was a very surreal experience. Claire kept me constantly informed of what they were doing, and reassured me that I would be able to go down with him to the scanning department. She then told me that after the scan Marc was not coming back to the ward, but instead being admitted to ITU, the Intensive Therapy Unit or Intensive Care, because of how sick he was. I'm not sure if this reassured me or increased my concern.
Soon after that point a porter in a blue uniform arrived and we set off: Marc being wheeled on a bed, the Irish doctor, the two trauma specialists and possibly some others, out of the ward and down the corridor towards the patient lift. I know there were ward nurses who stayed behind, and I suppose they went on to tidy up and probably heave a huge sigh of relief that their part in the trauma was over. I imagine they went home to their families and told their colleagues the next day of how chaotic and dramatic their usually quiet night shift had been.
As I stepped into the patient lift surrounded by strangers, I envied them. I imagined the great sense of peace which must have fallen once Marc's trolley had left. I wished I could remain behind and feel like my part in the emergency was over too. But it wasn't.